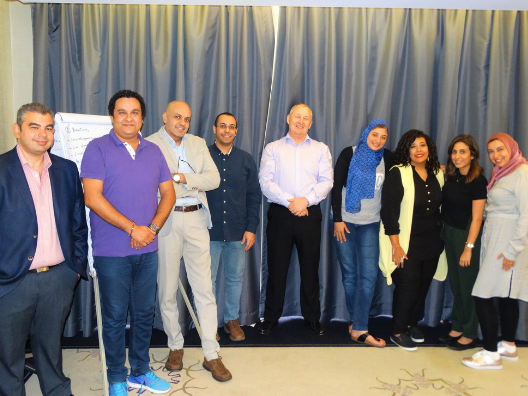 Mission Accomplished: CIPD HRP Module 3 made its final delivery!
The journey has come to an end and our CIPD HRP students has successfully completed the third and last phase of the certificate. The final round was conducted by Steve Harpum, the Chartered CIPD member from the 7th till 11th of the running month at Renaissance Cairo Mirage Hotel, Egypt.
Within this module, Participants fully understood the importance of change and how to develop towards such changes occurring in their organizations. Exploring the basic purpose of coaching and mentoring is another topic CIPD HRP Diploma holder gets to comprehend within this module followed by an experiential application of the different models used to support individual learning. Upon completion of the theoretical material, Students undergo a series of assignments submitted online and evaluated, hence granted the certification of Level 3.
JOBMASTER has always been proud of being the one and only CIPD provider in Egypt in collaboration with the esteemed UK provider Oakwood International. Therefore, the company would like to give a very warm thanks to Oakwood, our respectful CIPD instructors and all the staff who contributed in delivering the certification for the year 2018.
To apply for next year rounds, please contact our Business Development team on businessdevelopment@jobmastergroup.com and they'll get back to you the soonest!